Catch Some Rays and Some Runs This Spring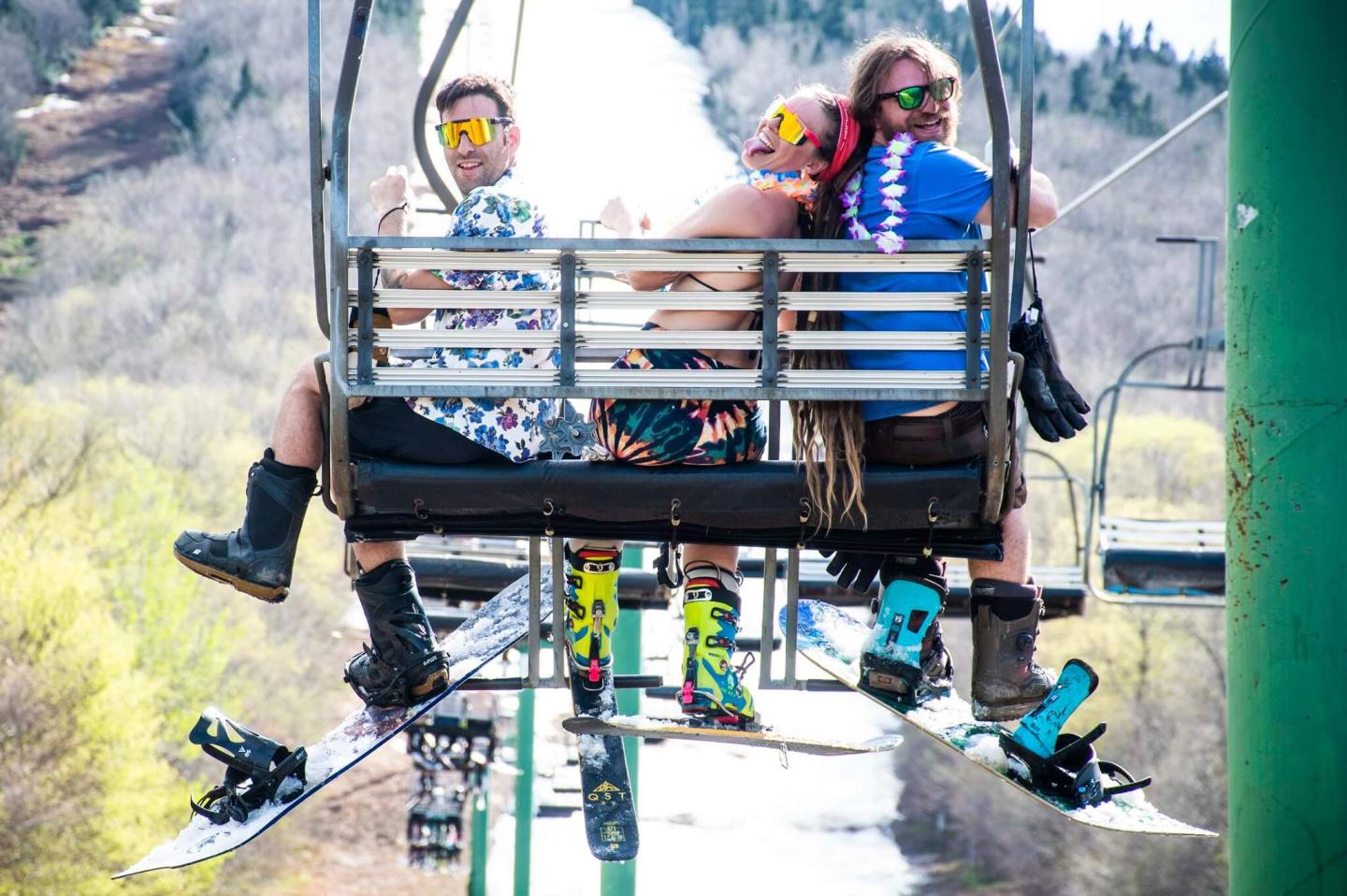 Don't put those skis away yet!
Spring is in the air and it's time to hit the slopes for some end-of-season slush laps at some of the best independent resorts in the country. With warmer weather, longer days, and loose, carefree skiing, there's no better time to hit the mountain. Spring is also a great time to teach kids to ski. The consistent terrain and warmer days provide ideal conditions for new riders. Not to mention the visibility in April and May is usually clearer and the well-groomed trails set your beginner up for success. 
If you're looking to get some last minute turns in before the season ends, check out some of these amazing resorts that are still open for the 22/23 season.
VERMONT
Jay Peak in Vermont is open with weekly operations through April 30th and weekend operations through May 7th. As the rest of the East closes up shop, Jay Peak is a beacon for those looking to get the most out of their season. With April snow showers in full swing, Jay Peak is keeping its doors open for all skiing enthusiasts - whether you're an expert tree skier or a beginner just starting out, this mountain is waiting for you.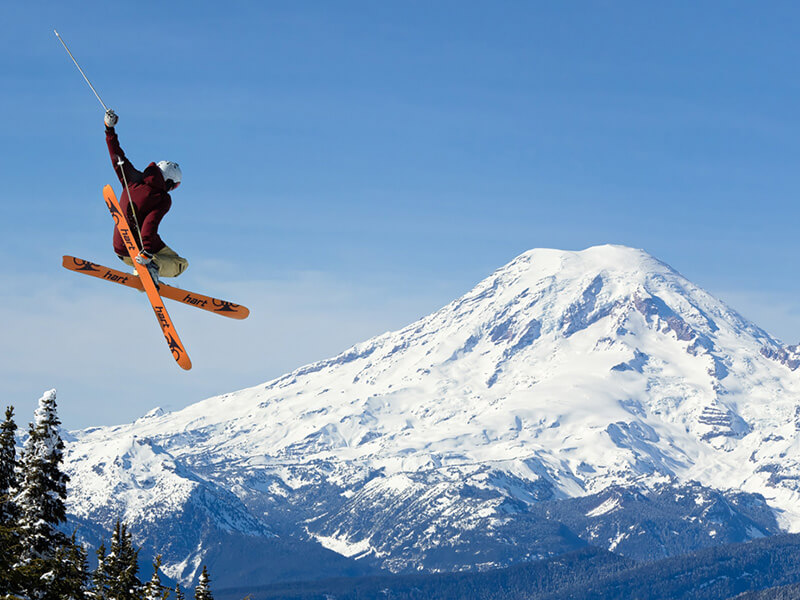 Skier Leif Harfst, Photo Hummel, White Pass, WA
OREGON AND WASHINGTON
White Pass Washington, open until April 30th, is the best way to get hot laps with stellar scenery. If you find yourself in Washington this April, you won't want to miss the view of Mt. Rainer that appears out of the clouds in the stunning light of the spring. With a cozy, laid-back vibe and over 2,000 vertical, this resort is perfect for those looking to soak up some sun while cruising down the slopes. 
If you're looking to enjoy the 300 days of sunshine in Washington, visit Mission Ridge before it closes on April 30th. This lesser-known ski resort is a true gem, featuring more than 2,000 skiable acres and a variety of challenging terrain, all while maintaining a cozy, small-mountain feel.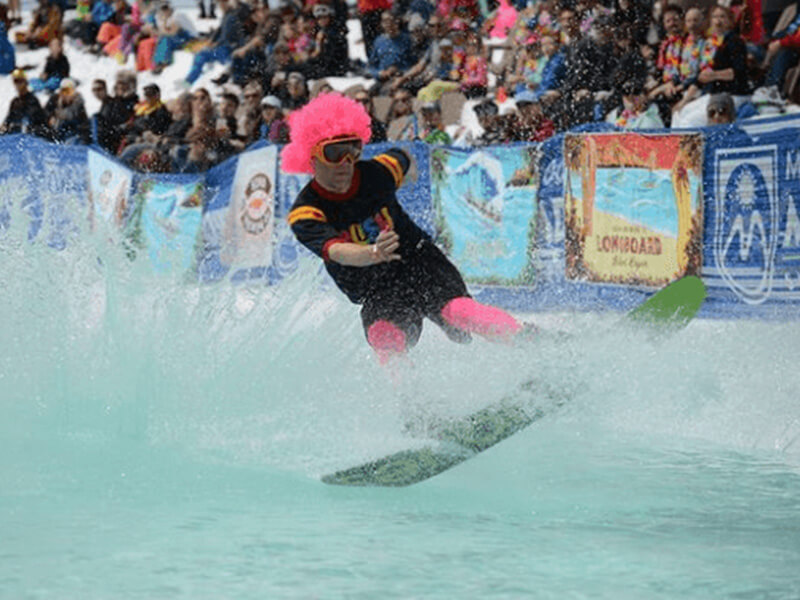 Pond Skim at Mt. Hood Meadows, OR
Riding on an active volcano can be checked off your bucket list this season! Mt Hood Meadows in Oregon, only 90 miles outside of Portland, provides sick runs and easy access for the perfect getaway. Closing day for Mt Hood is April 29th and the mountain will have its annual pond skim to close out the season in style. The pond skim is an incredible sight to behold as skiers and snowboarders try to cross an icy pond to earn style points for prizes, even if you're not competing.
CALIFORNIA
California has multiple resorts open this spring to help you with your goggle tan!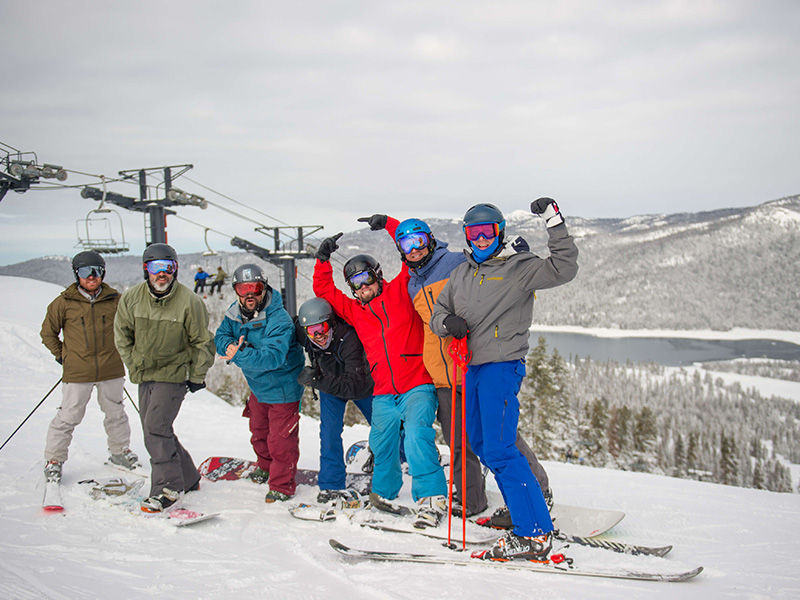 China Peak, CA
If you're looking for an incredible skiing or snowboarding adventure, look no further than China Peak in California - open until May 6th. This hidden gem boasts over 1,600 acres of skiable terrain, it's only a short 65-mile drive northeast of Fresno, nestled in the stunning Sierra National Forest. China Peak is known for its terrain that's comparable to Lake Tahoe resorts while maintaining an authentic independent vibe. 
Another California resort to hit before the season ends is Dodge Ridge, set to close on May 7th. With record-breaking snowfall, Dodge Ridge is perfect for spring skiing. They received over 700 inches of snow—that's more than 230% of their average snowfall for an entire season. With 11 lifts and a location that's super convenient for Bay Area residents, this is the perfect spot for anyone who wants to get in some laps before closing day.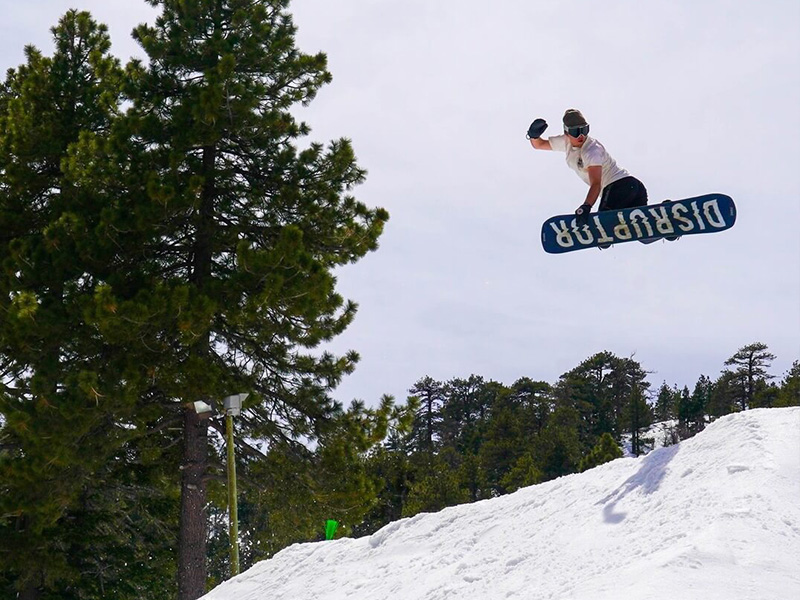 Mountain High, CA
Located just an hour and a half away from Los Angeles, Mountain High boasts three mountains to explore, each with its own unique terrain and challenges. And this season, you'll have plenty of time to explore it all - Mountain High has the latest closing date of all the resorts on the Indy Pass, with a scheduled closure of May 14th. That means more time to shred the slopes, soak up the sun, and enjoy everything this Cali staple has to offer.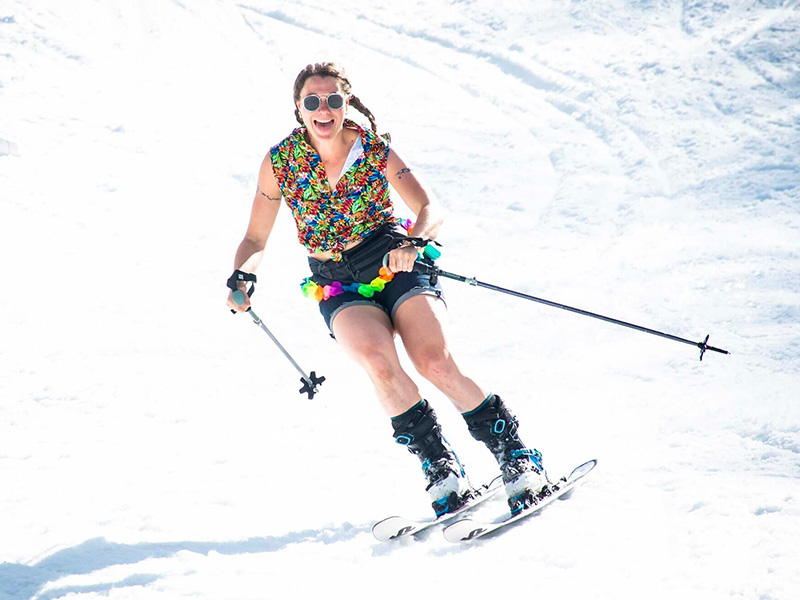 Jay Peak, VT
With unprecedented snowfall this season and an always-changing snow cycle, check resort conditions before you go and maybe if we all put spoons under our pillows and wear our PJ's inside out, more late-season snow will fall before closing day. Grab your skis, your sunscreen, and your best friends, and ride before the 22/23 season comes to a close.
Not able to hit the slopes again this season? Sign up for our waitlist to receive exclusive early access if we release additional passes for the 23/24 season, as well as information on 23/24 blackout dates and new resort additions.